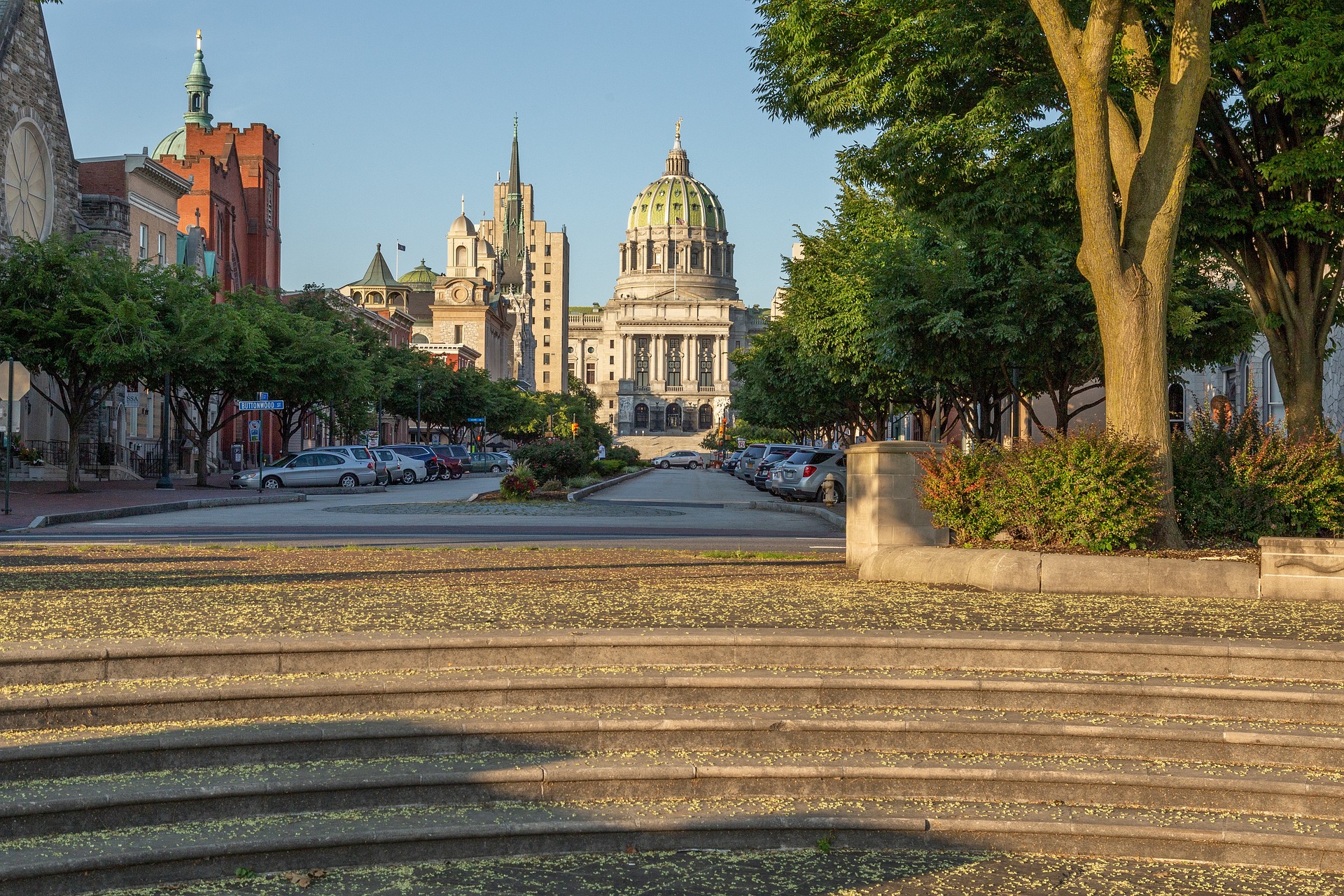 U.S. News analyzed 150 metro areas in the United States to find the best places to live based on quality of life and the job market in each metro area, as well as the value of living there and people's desire to live there. Harrisburg, PA was voted #2 best places to retire!
Harrisburg is within easy driving distance of Amish country, Gettysburg National Military Park, and Hersheypark – with its amusement park, concert series, and The Spa At The Hotel Hershey, famous for its chocolate treatments. Big-city weekend getaways are also there for the taking; New York City, Philadelphia, Baltimore, and Washington, D.C., are a few hours away by car.
When it comes to entertainment, the metro area's small size means limited options for eating out and nightlife in general. But those who live here aren't bored.
The great outdoors are easily accessible in Harrisburg – Pennsylvania's capital. Bikers and runners take in the scenery of the Susquehanna River on the trails of Riverfront Park, which also hosts many of the metro area's annual festivals and events. Residents also enjoy hiking the famous Appalachian Trail or camping and mountain biking in the many nearby state parks and forests.
Music lovers can attend concerts at local arenas and experience live music at area coffeehouses and bookstores. Harrisburg also features many galleries and museums, such as the Susquehanna Art Museum, and local artist exhibits at the Art Association of Harrisburg. Theatre Harrisburg, Open Stage of Harrisburg, and the Harrisburg Area Community College's Rose Lehrman Arts Center offers regular performances.
To enjoy the area's history, locals head to the National Civil War Museum and The State Museum of Pennsylvania.
While Harrisburg isn't necessarily regarded as affluent, it has a more affordable housing market and a lower cost of living than many of the East Coast's larger metro areas.

Article Courtesy of US News